Reopening of our Health Clubs & Spas Read more

Published: 16 October 2017
Summer School Success at Mosaic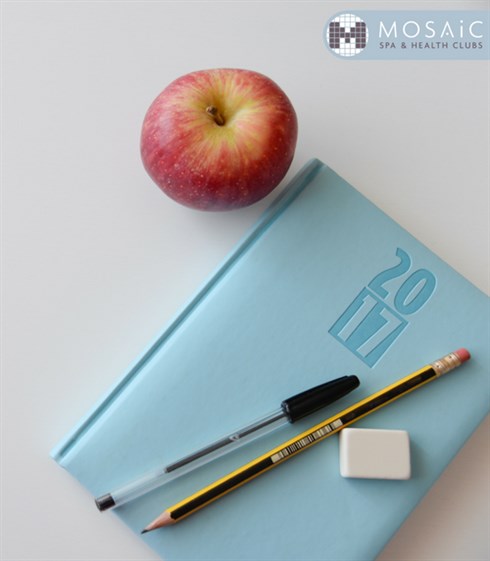 Health Club Managers from across the Mosaic portfolio of Clubs have been meeting on a monthly basis throughout the summer as part of the newly launched Mosaic Summer School. The Summer School has followed the huge success of the Spa Academy which has been a 4 session project to help develop the management skills of Spa Managers and Head Therapists.
Here at Mosaic we really believe in the importance of developing our staff and we always work hard to promote from within. With such goals in mind, it is critical that our management and budding management team are provided with high quality training and development.
"We started the Spa Academy as we realised that the spa business was relatively new to us and we needed to upskill those team members who were leading our spas. It has been very successful and the value of this has been borne out by growth in our spa business and just as importantly, the increase in profitability of our spas," explained Dave Courteen, Mosaic MD.
"After a couple of years, we realised that we weren't cascading this type of management training through to our health club leaders and the Summer School was evolved to address that. Traditionally health clubs are busier during the winter so by holding the training across the summer we have a greater chance of our managers being able to attend," he added.
Phil Rowe, Mosaic Training Manager, has been responsible for pulling the sessions together and he worked with some external leadership specialists to evolve the training agenda.
"For the first Summer School we thought it would be good to get some external speakers in to bring some fresh input and new ideas to the table. We really wanted to provide practical help to our Managers to develop their leadership skills. As so many of them have been promoted from within, our Managers are very often in a leadership role for the first time in their careers. We therefore felt it was critical to help them with some core leadership training," explained Phil.
One of our guest speakers was Colin Tapscott from Everyday Leaders. Colin has been a leader in education for many years and has given TED talks on the subject of leadership. You can read more about Colin's involvement.
The inaugural Summer School has been a huge success judging by the feedback we have got from those attending;
Steven Chadwick, who manages one of our biggest Clubs, Holmer Park in Hereford, was a great fan.
"The programme has contributed to the development of myself and has given me a wider range of skills to mould potential leaders into future leaders," he commented.
But the Summer School wasn't just for our existing, leading Managers, we also wanted to develop those who have been identified as potential leaders. Scott Cartwright is currently Assistant Manager at Le Club Merry Hill and he is one of our "rising stars".
Scott said "I found the course a great help. It was fantastic the way that Colin used physical examples in the Leadership training, as well PowerPoints to get his points across. I've kept a folder with all the information we were given, as it will be helpful to look back at it in the future".
As we head into autumn, we are now back starting our Spa Academy to run through the winter but plans are already in place for the second summer school to start next April.
Published: 16 October 2017