Reopening of our Health Clubs & Spas Read more

When is a Massage, not just a Massage? When it is a brand new Imagine Spa Massage!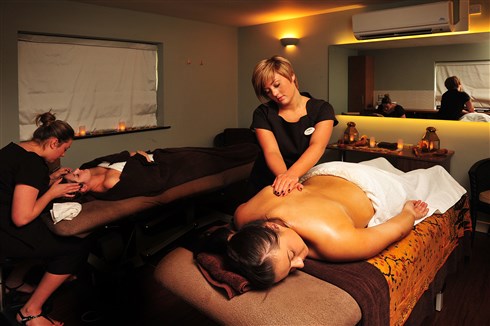 In a survey carried out by the Good Spa Guide, ninety per cent of respondents said they would choose to have a massage over any other treatment during a spa visit.
At Mosaic, our own figures support that finding, with our own signature massage, the Raindrop Massage being the most popular amongst our customers.
This year however, a team of Spa Managers and Head Therapists from across our spas are putting their heads (and hands) together with the guidance and expertise of Chartered Physiotherapist Marc Rapkin, to create a brand new holistic signature Massage to add to our treatment menu.
Now in the final stages of development, our Magic of The East Massage is being designed to entwine the healing properties of the East with traditional Western massage techniques, and is based around traditional Chinese acupuncture points that are known to calm the spirit and promote feelings of wellbeing.
Chartered Physiotherapist Marc Rapkin explained "I think It is the perfect combination of stimulation and relaxation. Using pressure over traditional acupuncture points that lie within the larger muscle groups, the new Magic of The East Massage stimulates local blood flow to reduce muscle tension, whilst gently soothing both body and mind, leaving you feeling both calmer and more relaxed."
Emma Purnell, Senior Spa Manager for Mosaic added, "Linking this treatment with our luxurious body oils and unique finishing touches, it will be totally distinctive offering a very relaxing, results-driven and beneficial acupuncture massage - a great addition to our signature treatments."
Exclusive to Imagine, all our signature treatments were originally created by our own therapists working in conjunction with specialist practitioners. They are designed to appeal to our guests and are completely bespoke to the Mosaic Group. Our signature treatments are always amongst the most popular treatments we offer and are a core part of the Imagine experience
Now to wait for the launch…