Reopening of our Health Clubs & Spas Read more

Published: 18 September 2017
Treating every member as an individual, Cath's story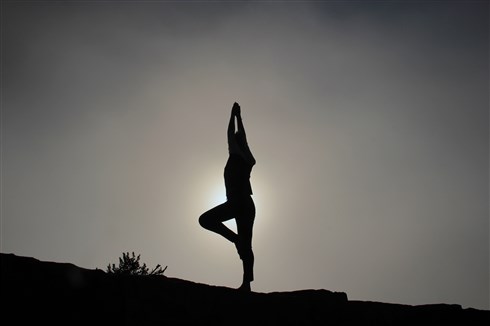 Across all our health clubs we have close to 14,000 members all with their own goals, ambitions and naturally varying levels of passion when it comes to their fitness.
It would be easy to divide those 14,000 members into 3 categories; beginner, intermediate and advanced, and give them a set fitness programme for the level they are at.
However, at Mosaic we understand that every member is an individual and that a 'one programme fits all' system just doesn't work.
Let us introduce you to Cath. Cath is now in her mid-fifties and joined Le Club, Cardiff two years ago. She had been a member of a city centre gym for several years; a gym that she described as "all singing and all dancing, but faceless." A gym where Cath felt she was just a number.
Deciding that a change was needed, she looked closer to home and discovered our small club at The Copthorne Hotel Cardiff and came to meet Julie Volpi, our health club manager.
On their first meeting, Julie could see immediately that Cath was very shy and after hearing that she spent £40 a week seeing a physiotherapist because of her constant body pain, Julie told her, "I'll be looking after you."
Instead of a traditional weights and cardiovascular programme, Julie prescribed a Pilates programme with the aim of realigning Cath's body and getting her pain free.
"It was hard work at the beginning," Julie explained. "Every new position I put Cath into was so uncomfortable for her, but we persevered and I worked with her a couple of times a week, gradually improving her physical strength, flexibility, and posture."
Within just two months Cath stopped going to the physiotherapist.
Within six months Cath told Julie that people kept stopping her and asking her what she was doing; that she not only looked different but looked fantastic.
Two years down the line Cath is more than just a regular health club member. She visits the gym 2-3 times a week, goes to every class Julie runs and does 30 minutes of Pilates every day. At every opportunity, she promotes Julie and her team to anyone who will listen.
"Cath is just one of the success stories we have here," Julie explained. "As leisure professionals, we have got to be prescriptive and treat everybody as an individual. We have to listen to them and learn to read them too. I know I have made a massive difference in Cath's life, and there is no greater reward than that."
Published: 18 September 2017