Reopening of our Health Clubs & Spas Read more

Published: 15 November 2016
The Shrewsbury Club welcomes Dame Tanni Grey-Thompson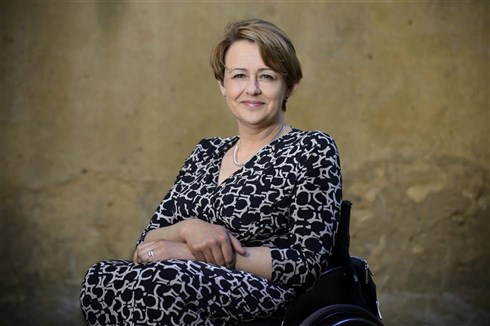 The Shrewsbury Club was delighted to welcome Dame Tanni Grey-Thompson at a sports dinner held on the eve of the final of the Aegon GB Pro-Series women's tennis tournament.
Baroness Grey-Thompson, who is actively involved with the Tennis Foundation which works with wheelchair tennis, captivated the audience with many entertaining stories from her highly successful career.
Tanni Grey-Thompson is Britain's greatest Paralympic athlete, and is recognised as one of the most gifted and courageous sportswomen of her generation. She has won 11 gold medals in five Paralympic Games. Between the years 1992 and 2002, she was crowned the winner of the London Wheelchair Marathon six times, and in 2005, she was made 'Dame' Tanni Grey-Thompson DBE for her services to sport.
The Shrewsbury Club is proud to be recognised as an important venue in UK tennis and hosts two major LTA Aegon British Pro-Series events a year.
Published: 15 November 2016