Reopening of our Health Clubs & Spas Read more

Ipswich's Riverhills Health Club and Spa joins the Mosaic family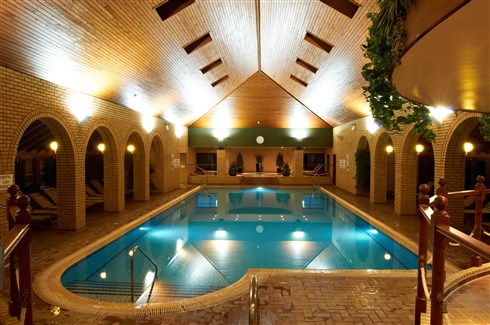 We are delighted to report that Ipswich health club and boutique spa Riverhills has become part of the Mosaic group and we are looking forward to continuing to develop and grow the well-established club. Our sister company, Marches Leisure, has completed the purchase of Riverhills Health Club and Spa, which will now be operated by us.

Riverhills, at Clarice House in Bramford Road, features an exclusive health and fitness club with around 2,000 members, a thriving day spa, health and beauty salons as well as a hair salon.

It's great that Riverhills joins the other standalone clubs that we operate including The Shrewsbury Club in Shropshire and Holmer Park in Hereford, both successful health clubs and day spas.

Dave Courteen, our MD, said: "Our philosophy is to enhance what makes each of these clubs so unique and special.

"We have long admired Riverhills, which has been family-owned since being built in 1995. It's set in a country house on the edge of Ipswich and has an excellent reputation in the area. We have inherited a great team of around 60 staff members and our intention is to build on everything that has made Riverhills successful, to build the brand, not change it.

"We will be taking our usual approach of consulting with the club's staff and members to gain a greater understanding. That will allow us to assess which areas need to be invested in as we look to further develop and grow the club."

Phil Rowe, who has worked for Mosaic Spa and Health Clubs for more than 20 years, has been appointed general manager.

Stuart King, the previous owner of Riverhills, will remain involved one day a week to help support the integration and growth of the business.

Mr Courteen added: "We are excited about Riverhills and see it as being a great time and opportunity to invest. We believe that post-pandemic people are going to be more concerned about their health and wellbeing. We are also delighted to have added to our portfolio a club that's nearer to our East Anglian head office."