Reopening of our Health Clubs & Spas Read more

Published: 08 November 2021
Introducing Temple Spa

This month we are excited to introduce you to our main product house, Temple Spa. They produce the cruelty free skincare products of our dreams and design the most fantastic spa treatments. For nearly 22 years Temple Spa have worked with doctors of derma-science, artisan herbalists and expert botanists to curate their skincare products. Rejecting industry metaphors that build on insecurities, every TEMPLESPA product has anti-ageing ingredients tucked into each cashmere- textured formula, along with alluring aromas, patented complexes as well as warm, self-esteem boosting language. Our skin health and soul health is at the heart of they we do.
Temple Spa are also redeveloping their tubes, bottles, and jars to contain 30% Post Consumer Recycled plastic. PCR plastics are the recycled materials from existing plastics bottle, tubes, and jars. These are recycled and added to virgin plastic thus lessening the use of plastic overall. All their tubes are currently made from recyclable plastic. 95% of Temple Spa products are made in the UK, and they seek specialism in Italy, Switzerland the global skincare stage for the rest.
Recommended Temple Spa treatments…
Drift Away - Relaxing Massage
This deeply relaxing top-to-toe massage, formulated with a dreamy blend of Mediterranean essential oils including Frankincense, Lavender and Patchouli, is guaranteed to have you drifting away. This is the perfect treatment to soothe and calm frazzled nerves and wind down an active mind; tension and stress simply melts away…
The Totally Quenched & Drenched - Rehydration Facial
This divine treatment includes a cryogenic mask, intense eye therapy, lymph draining & lifting massage techniques and a special remedy to encourage deep hydration and eliminate fine lines. You could call it a facial iron!
Rocks Of The Mediterranean - Hot Stone Massage
This popular Thermal Stone massage is a glorious treatment using warm basalt stones to massage the body from head-to-toe. This wonderfully, warming treatment works on energy points located throughout the body to rebalance and harmonise. The muscles are relaxed and rejuvenated in a sensation totally unique to hot stone massage. This all-encompassing treatment is an experience you just have to have at least once in your life. Simply heavenly!
Champagne & Truffles - The Crème De La Creme Of Anti-Ageing Facials
This luxury facial combines our award-winning truffle formulas with a deep double-cleansing ritual, a glycolic resurfacing peel followed by a unique skin-lifting and muscle-firming massage. The visible result is ironed-out deep lines and wrinkles, firmer feeling and toned skin, reduced puffiness and youthful radiance with a supreme healthy skin glow.
Scalp Massage
A truly relaxing experience, we have developed a unique scalp massage incorporating pressure point techniques to the scalp and ears and tension releasing movements that will place you into a state of pure bliss.
Desert island Temple Spa products...
In addition to Temple Spa treatments, Temple Spa create the fantastic products we use and sell in our spas:
IN THE BEGINNING
Deep Pore & Exfoliating Cleanser
A nourishing deep facial cleanser that thoroughly cleanses and gently exfoliates leaving a clean, dewy complexion. Formulated with Mediterranean ingredients of olive, calendula, basil, clary and lavender to ensure a nutritious, intense cleanse, leaving skin feeling dewy and glowing with health and vitality. The result… deeply cleansed & brightened skin!
DRIFT AWAY
Aromatherapy Bath & Body Massage Oil
DRIFT AWAY is a must for when you need to wind down and have your moment of peace and quiet. Helps you chill out in no time, especially when you find it hard to switch off. To help restore a feeling of wellbeing!
TRUFFLE DE-LIGHT
Hydra-gel Moisturiser
A lightweight, luxurious hydra-gel designed to deliver hydration and nourishment, while feeling weightless on the skin. The ultra-fine, silky texture leaves the skin smooth, matte and cool. Rich in amino acids, minerals and skin-valuable sugars. It helps to tone, balance and moisturise your complexion.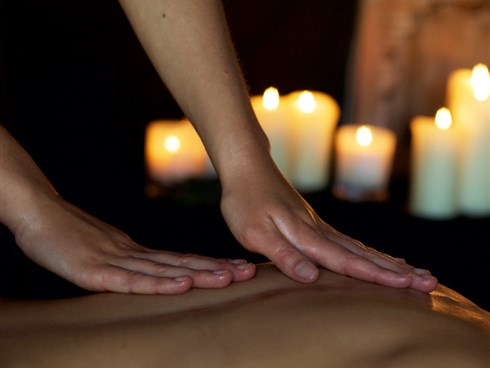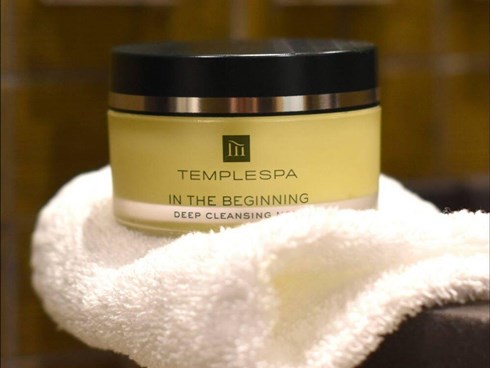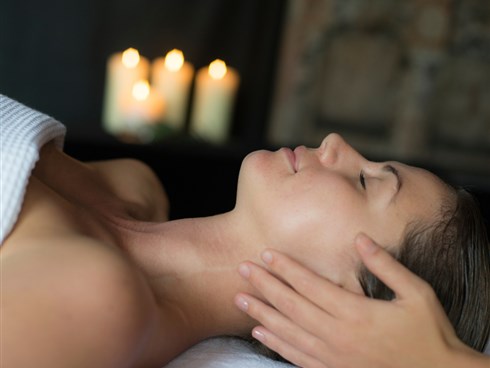 Published: 08 November 2021