Reopening of our Health Clubs & Spas Read more

Published: 07 October 2021
Christmas 2021 Gift Guide

Gift-buying is never easy and for some it can be quite stressful. Especially when the year has flown by as quick as it has! That's why we've written a handy guide of our favourite products to help relieve some of the stress. From your mother-in-law to your daughter's boyfriend, we'll help you keep everyone happy!
Teenage girls:
Teenage girls should be the easiest to buy for, but they can be hard to impress!

One gift that is sure to do the job is Temple Spa's Lip Thirst-Aid. The rich formula allows lips - even the most moisture starved - to benefit from colour and intense nourishment. Creating a luxurious and cocooning experience to restore immediate plumpness to one of the most delicate areas of the face. It also comes in a ribboned box that's perfect for hanging directly on the tree! RRP £15
Our teenage years can be differcult with all the hormones, but Temple Spa Be Calm facemask is the perfect antidote. Dubbed as a "comfort blanket for sensitive, stressed and delicate skin" it's a great mask that contains prebiotics to hydrate the skin while protecting it. RRP £28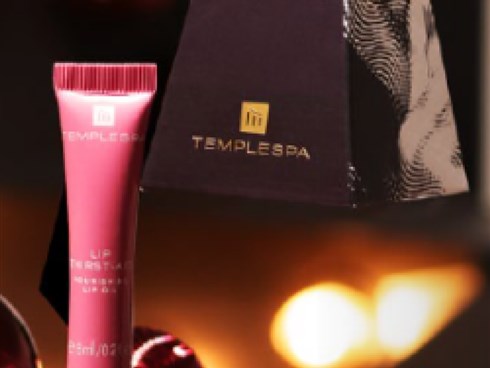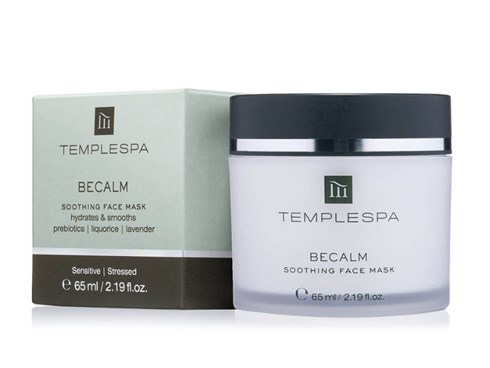 Teenage boys:
Temple Spa's Stubble Trouble is a soothing shaving cream they'll be sure to appreciate. Good habits start early! Practical and small, it's a great gift to throw in with something else. RRP £5
Another practical gift they'll appreciate (whether they tell you or not) is Temple Spa's Peacetime Restoring Bath Salts. Perfect for soaking away the stresses after a match or tough day at school, these cleansing, multi-talented bathing salts are enriched with potassium, calcium, magnesium, green mandarin, hemp & arnica for incredible benefits! RRP £25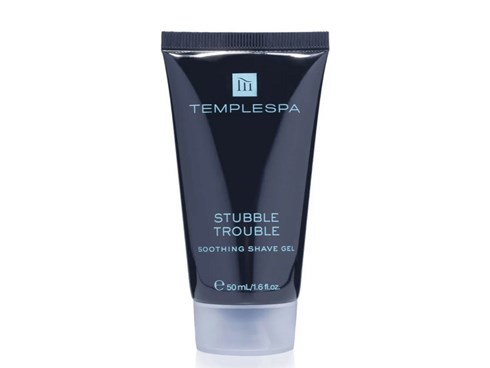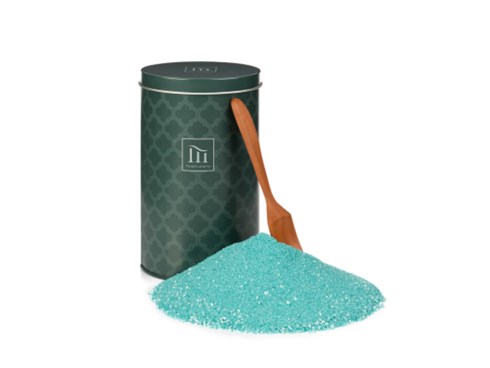 Boyfriend:
A deep-tissue Work It Out Massage at one of our spas is sure to be appreciated. This massage is made to work on tension and knots. Probably the most relaxing deep-tissue massage one can get! Price depends on location.
If he enjoys travelling or frequents the gym, get him a practical Spongelle Men's Super Buffer. A Built-In Body Wash + Buffer, this product is an all-in-one shower loofah. Soft skin and practicability? Yes please! RRP £10.50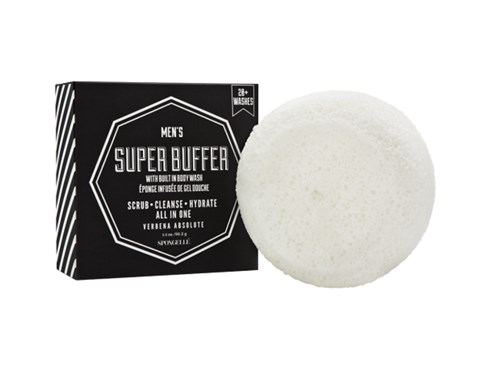 Girlfriend:
Prescriptive Therapeutic Jessica Nails Manicure/Pedicure. Even if they're not into having their nails done regularly, this is a luxury treatment that makes for a really sweet gift. 60 minutes of "me time" makes for a lovely expierence (and incredibly soft hands). Some sites will also let them take home a mini nail polish too! Price depends on location.
Prefer a gift they can open under the tree? Temple Spa's Time To Glow giftset will be sure to delight! This new collection works hard to buff away dead skin cells and impurities to reveal refreshed, healthy-looking skin. Full of on-trend skincare completed with an orange head band. RRP £55.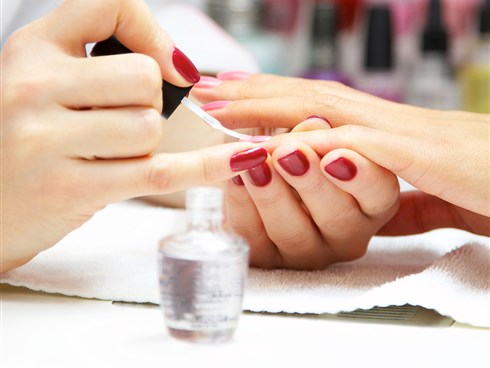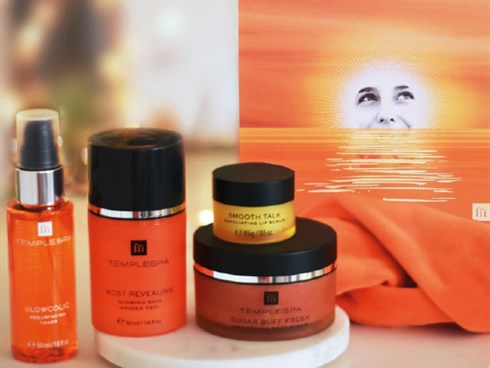 Best female friend:
We all love spoiling our best friends, but sometimes the ideal gifts are a bit too expensive!
If they like their make-up, we recommend Mii Cosmetic's Glow For Gold Bundle. Featuring two gorgeous highlighters and a suits-most-shades gold eye crayon, this set is sure to please. RRP £35.90
Depending on your location, a day trip to one of our Serail Mud Chambers is a fantastic way to spend a day together. 45 minutes of unique pampering (which you can read all about here), it'll be one to talk about. Especially if you add on an afternoon tea! Price depends on location. Click here to see which spas offer a Serail Mud Treatment.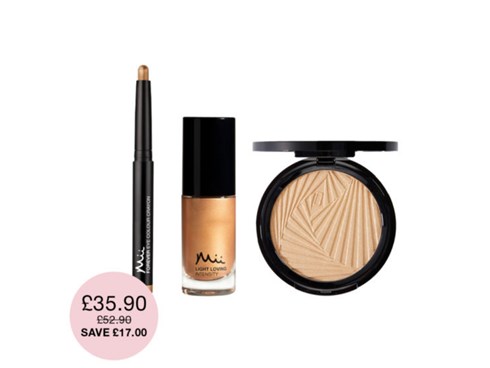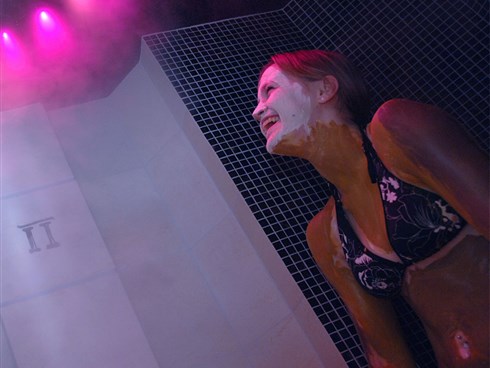 Mother/Mother-in-laws:
At Mosaic, we know it's important to say thanks to some of the most important women in our lives.
Temple Spa's Repose Cream is one product that is sure to do the job. A relaxing aromatherapy face and night cream, this product smells as wonderful as it is effective. They'll be sure to call you and tell you all about the effects! RRP £42
If you'll buy nothing-but-the-best for your mother figure, then we recommend Temple Spa's ABSOLUTE TRUFFLE The Crème De La Crème Skin Collection. Th dreamiest collection of luxury skincare, the box comes with an incredible saving for £50. It includes all the best Truffle products, and a small tool to help apply products to the face that will take her skincare regime to a whole new level. RRP £65.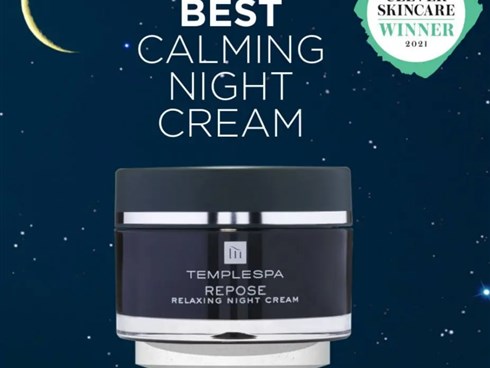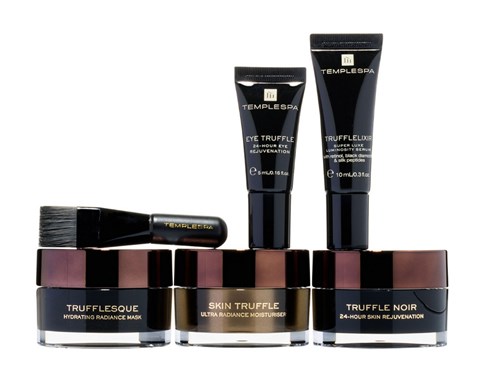 Father/Father-in-laws:
Some of the hardest people to buy for, our fathers/ father-in-law. In our expierence – if they want it, they probably already own it!
We recommend gifting our father figures an expierence, like our Fire & Ice or Discovery Spa Experience. Gift them some time to unwind in spa facilities, with sauna, steam-rooms, and spa pools. Add on a 30-minute massage or buy yourself a spa expierence package so you can go together and catch up. After all – quality time together is the most precious gift! Prices and facilities depend on location, please see website links below.
If you'd prefer a little something under the tree, then introduce them to Temple Spa's AAAHHH! Foot & Limb Moisturising Cream Balm. A cooling gel for tired feet and limbs that helps to reduce puffiness, cool, refresh and revive, it's also perfect for any aching muscles (we use it on our back and shoulders more than our feet!). RRP £20.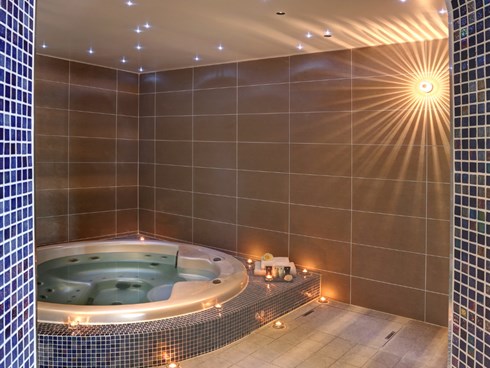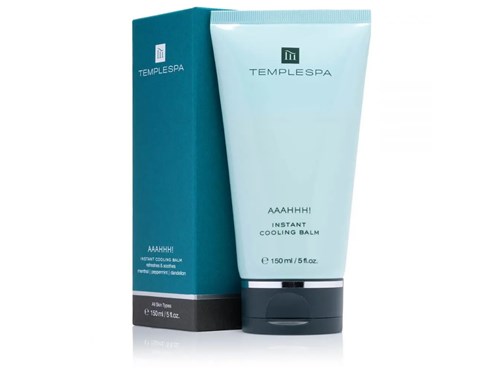 Still not sure?
Then gift them an experience like no other with one of our Spa Vouchers. They can book a date good for them and choose their treatment on the day they arrive. Simply choose your spa from the website below and head to their "Spa Vouchers" page for more information. All sites can also arrange spa vouchers via the phone for you.
Please note: retail stock may vary at site. Please ask our spa therapists and they will be happy to help you find the exact product or, if not in stock, the next best thing.
A list of our spas and their locations can be found below:
imaginespa.co.uk - locations across England
thegrandyorkspa.co.uk - York, Yorkshire
waterfrontspa.co.uk - Dover, Kent
holmerpark.co.uk/spa/ - Hereford, Herefordshire
riverhills.co.uk - Ipswich, Suffolk
devonshirespa.co.uk - Buxton, Peak District
malvernviewspa.co.uk - Bransford, Worchester
Published: 07 October 2021